The Wellness Discount Plan gives you access to savings from 15% to 60% on generic prescriptions, 10% to 25% discounts on brand name medications, 10% to 25% off the cost of a variety of health improvement products and 24/7/365 virtual access to doctors anytime, anywhere.
Chiropractic and Alternative Medicine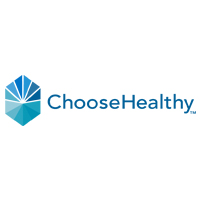 The ChooseHealthy® program provides members with access to a wide variety of specialty health and wellness services.
With this wellness program, members can:
Save 25% on services from specialty health care providers. The ChooseHealthy program's full musculoskeletal provider network features more than 66,000 participating providers nationwide.
Choose from more than 9,000 participating fitness centers and YMCAs with the Active&Fit Direct™ program for $25 a month (plus a $25 enrollment fee and applicable taxes). Once enrolled, members also have access to tools to help them get the most out of their membership, such as tools that allow them to track exercise.
Save 5% to 57% on a variety of popular products from health and fitness vendors, including Garmin®, Vitamix®, PRO Compression® and Fitbit®. Discounted member pricing can be viewed after registering and logging in. All orders offer free shipping and handling.
Please note that the ChooseHealthy program is not insurance. The ChooseHealthy program provides for discounts from specialty health care providers. You are obligated to pay for all services from those providers, but will receive a discount from them for included services. The ChooseHealthy program also includes the Active&Fit Direct™ program, which provides discounted access to fitness centers and YMCAs. The ChooseHealthy program does not make any payments directly to participating providers or to the Active&Fit Direct program. The ChooseHealthy program has no liability for providing or guaranteeing services and assumes no liability for the quality of services rendered. Discounts on products and services available through the ChooseHealthy program are subject to change; please consult the website for current availability.
The programs described above are provided by ChooseHealthy, Inc. and American Specialty Health Fitness, Inc., subsidiaries of American Specialty Health Incorporated (ASH). ChooseHealthy, Active&Fit and Active&Fit Direct are trademarks of ASH and used with permission herein. Other names and logos may be trademarks of their respective owners.
ASHP - 5/16/18
Prescription Medicine Discounts
Members will have access to savings between 15% to 60% off the retail price of generic drugs and 10% to 25% off the retail price of brand name drugs at over 68,000 participating pharmacies nationwide including Safeway, CVS, Duane Reade, Wal-Mart, Target, Walgreens, Rite Aid and many more.
Members have access to an interactive website that allows users to locate the nearest participating pharmacy and accurately check the current costs of drugs. Even if members have prescription benefits through a health insurance carrier, a comparison of costs between the two programs should be performed to determine the most savings.
By utilizing this powerful tool, members can make educated cost-saving decisions.
UNOA - 10/6/17
Telemedicine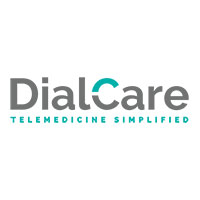 DialCare is a modern, easy-to-use telemedicine solution for non-emergency illnesses and general care. Members have direct access to state-licensed and fully credentialed doctors, via phone or video consultations, to receive treatment and advice for common ailments, including colds, the flu, rashes and more. Doctors are available 24 hours a day, 365 days a year, allowing members and their families convenient access to quality care from home, work or on the go. When medically appropriate, a DialCare doctor may prescribe a short term, non-DEA controlled medication that they can pick up at the pharmacy of their choice.
Members can conveniently connect with a doctor with no consult fee.
When to use DialCare:
For non-emergency medical issues and questions
During or after normal business hours, nights, weekends and holidays
If member lives a significant distance from a primary care doctor
When a primary care doctor is not available
When traveling and in need of non-urgent medical care or advice
What conditions can be treated?
Allergies
Fever
Respiratory infections
Asthma
Gout
Sinus infections
Bronchitis
Insect bites
Skin inflammations
Cold & flu
Sore throat
Digestive issues
Joint aches & pains
Sports injuries
Ear infections
Rashes
Urinary tract infections
And more!
DCNC - 2/27/18